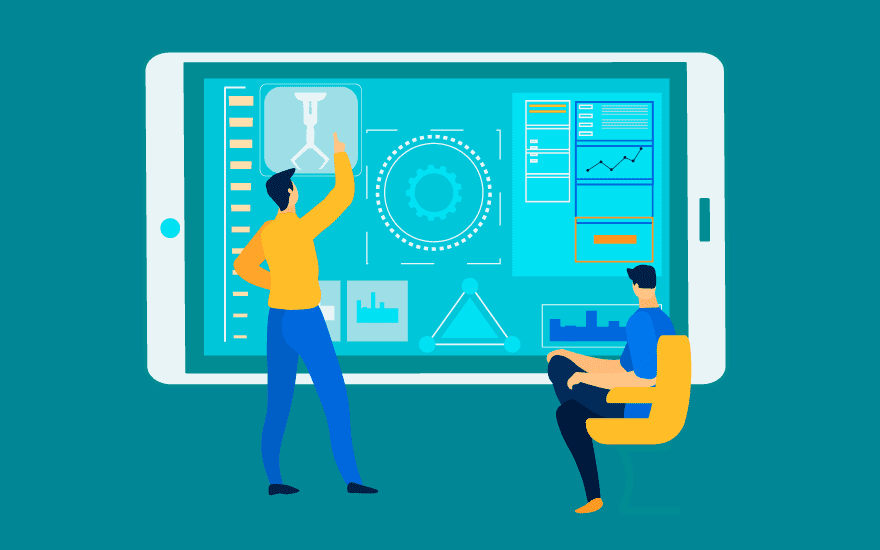 We are steadily moving towards a world marked by emerging technology businesses or technology-enabled businesses. HR personnel and the recruiting team of big corporations are constantly on the hunt for bright engineering talent with formidable technical skills, BTech degrees and innovative mindsets. In this article, we shall discuss the ten best engineering courses in India and the prospects that look the most promising soon after a B.tech programme.
Overview of Engineering Courses in India
B.Tech or Bachelor of Technology is the 4 year-long undergraduate academic programme in engineering offered by various institutions across India. The degree can be pursued with diverse specialisations like Mechanical Engineering, Automobile Engineering, Chemical Engineering, Information Technology, Civil Engineering, Electrical Engineering, Computer Science Engineering, Biotechnology, and many more.
The B Tech eligibility criteria require students from the Science stream with a combination of Physics, Chemistry, and Maths to score a minimum of 50% to 60% in their 10+2 board examinations. Moreover, students are required to sit for the JEE Mains or Advanced exams, the scores of which are evaluated by institutions at the time of admission. Some of the best engineering courses are provided by JEE Advanced colleges, such as the IITs and NITs.
Most promising engineering courses for future careers
The best engineering degrees are the ones that offer exceptional career opportunities in terms of growth, salary, exposure, and impact. Here is the list of the best engineering courses for the future:
Petroleum Engineering
This is one of the highest-paying engineering degrees in the market today. A degree in petroleum engineering teaches students about topics like thermodynamics, fluid mechanics, material properties, and transport phenomena. An average petroleum engineer in India receives a salary of about INR 7 LPA to INR 10 LPA, and a senior petroleum engineer in a top-level PSU can earn as much as INR 18 LPA.
However, the demand for petroleum engineers fluctuates with the demand for oil and oil prices. You may have to travel to offshore oil rigs in possibly harsh environments. This career might not be the best fit for those who place a high value on frequent interaction with people and comfortable working conditions. Some of the most sought-after portfolios include reservoir engineers and production engineers.
Environmental Engineering
Environmental engineers work to protect the environment by optimising the available resources. The use of natural resources and the development of renewable energy sources is also a part of the job roles. It's a really good major if you want to have a direct impact on climate change. The discipline draws from a wide variety of subjects like hydraulics, ecology, microbiology, chemistry, hydrology, and geology.
Looking at the present scenario, the world relies on innovative solutions to propel industrial growth without butchering the environment. The average salary of an Indian environment engineer ranges from INR 7 LPA to INR 14 LPA. The sector is likely to prosper with global governments actively revamping environmental policies.
Biomedical Engineering
Biomedical engineering is a combination of healthcare and engineering to design medical products and has a huge impact on saving people's lives. Biomedical engineering entails scientific discourses on biomechanics, neuromodulation, orthopaedic repair, and biomaterials. The average salary of a biomedical engineer in India ranges from INR 8 LPA to INR 20 LPA.
It must be noted that there are still limited employment opportunities in this field. If you are having a tough time getting a biomedical engineering job, then you're well positioned to get a more general engineering role like systems engineering or project engineering. An alternative to this degree is a B.Tech in Biotechnology.
Chemical Engineering
Chemical engineering leverages the fundamentals of chemistry along with physics to produce a myriad of different products, ranging from food to drugs. Because of that, you can work in a bunch of different types of industries, making it a very versatile profession. Chemical engineers generally receive a salary of around INR 6 LPA to INR 12 LPA in India.
Although it is not exceptionally high-paying, it offers diverse employment opportunities with a lot of job openings. It is one of the oldest yet one of the most sought-after specialisations amongst B.Tech degree programmes in India.
Aerospace Engineering
If you take up aerospace engineering, you're going to work for companies that build aeroplanes and spacecraft, such as Boeing, Northrop Grumman, Airbus, and SpaceX. Being extremely complex and niche, aerospace is one of the highest-paying engineering disciplines today. The average salary of an Indian aerospace engineer ranges from INR 8 LPA to INR 20 LPA.
The field is important, but because of fewer jobs, it is highly competitive as well. So you need to make sure you're getting solid internships while you're in college, so you can land a great job. This is an evolving field in India with various international career-building prospects.
Mechanical engineering
This is one of the orthodox branches of engineering, combining elements like thermodynamics, electricity, and design to build complicated machinery. It's one of the more broad disciplines because everything you learn could be a part of other types of engineering. You could work on building cars, aircraft engines, biotech, and even computers.
There are ample mechanical engineering jobs, and the average salary of a mechanical engineer in India ranges from INR 6 LPA to INR 10 LPA, although certain managerial positions tend to pay much more. This degree program is still relevant today as machines keep evolving to meet the needs of the time and use newer technologies.
Electrical Engineering
Electrical engineering is the process of studying, designing, and the application of electronic equipment, which involves topics including electromagnetism, molecular electronics, illumination, and high-voltage engineering. It is one of the most popular and versatile branches of engineering, with numerous job opportunities as well as diverse placement options, giving tough competition to mechanical engineering.
The average salary of an Indian electrical engineer ranges from INR 6 LPA to INR 10 LPA. However, for certain technical roles at major MNCs, the pay scale varies considerably and can go beyond INR 25 LPA as well.
Industrial engineering
Industrial engineers think about how they can better coordinate workers, change machine designs and increase communication to improve productivity. It's about solving business problems from a technical perspective, and that's valuable across all industries.
As the world continues to become more complex, industrial engineers are only going to become more important, and demand for them is growing at a very fast pace. An average industrial engineer earns around INR 6 LPA to INR 12 LPA. However, with enough work experience, a higher pay scale is usually guaranteed.
Nanotechnology
Nanotechnology is a highly specialised branch of engineering which involves altering the atomic and molecular properties of different materials to fabricate various structures. It involves topics such as thermodynamics, quantum mechanics, and nanomaterial properties to create structures of 1 to 100 nm in size.
The top job portfolios include microfabrication engineer, nanotechnologist, and MEMS device engineer, with the average salary in India ranging from INR 7 LPA to INR 20 LPA. This specialisation also provides a wide range of international career opportunities as well.
Computer Science Engineering
Computer Science Engineering is perhaps the engineering course with the most propitious future. We live in the era of post-industrialism, where data is king. This has brought with it disruptive technologies such as Artificial Intelligence, Machine Learning, Edge Computing, Blockchain, and the Internet of Things.
Computer Science Engineers have made tremendous contributions to the ongoing process of digital transformation. They are well-equipped to build software systems, manage cloud and server spaces, set up network architectures, etc. The average salary of CSE graduates in India ranges between INR 6 LPA to INR 10 LPA. Still, it can go as high as INR 25 LPA with the right specialisation, relevant work experience, and domain knowledge.
In Conclusion
With numerous new specialisations springing up every year, the growing needs of the industry are at the forefront. While students pursue their interests when choosing their specialisations or degree programmes, they must also keep in mind their career prospects after the completion of the course. By enrolling themselves in renowned universities, students are guaranteed access to the best engineering courses for future success. To know more about such B.Tech courses or other specialisations, connect with an expert at the Sunstone website today.
About Sunstone
Sunstone is a leading higher education services provider that works with academic institutions in upskilling students for employability. Sunstone offers career-oriented training interventions for undergraduate and postgraduate students at 40+ institutions across 30+ cities.
Sunstone's training programs are industry-endorsed to enhance employability. These programs are designed for hybrid delivery with an unparalleled focus on soft skills and personality development. Sunstone's focus is to provide students with a holistic educational experience.
Frequently Asked Questions
Which is the best engineering course right now?
There are many engineering courses such as Electrical, Mechanical, Civil, and Computer Sciences that are popular amongst students which attract the highest pay packages.
Which engineering course has the best future?
There is no single right answer to this question. Newer engineering programs in fields such as Nanotechnology, Petroleum, Production, Aerospace, Environment, Biotech, and Food Tech offer prime prospects for the near future.
certificate course is best for engineering?
There are several certificate courses available online that can prove beneficial for engineering aspirants. These courses usually deal with specific modules in the B.Tech curricula.
ans is missing
Done